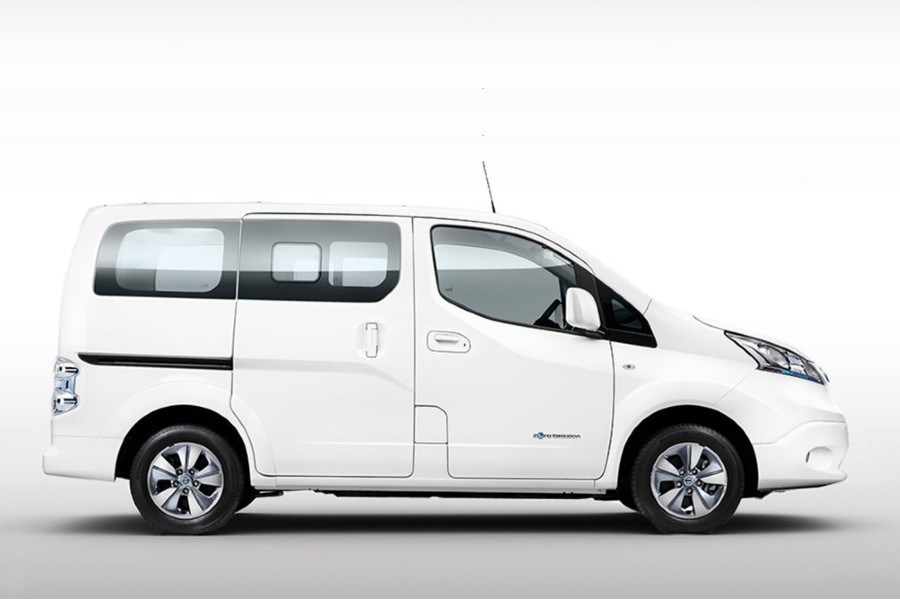 Nissan E-NV200 (7 seats) 40 kWh
199-300km (highway/town)

Estimated Range
Imported from the UK as a near new van or wagon. contact us to specify the best van for your needs.
Country of Origin
United Kingdom
Battery range
199-300km (highway/town)
Special Features
Imported from the UK as a near new van or wagon. contact us to specify the best van for your needs.
Drive modes
Fully Automatic, mild regenerative breaking
Cruise control type
Cruise control
Stereo interface
Goodcar.co language conversion with access to Apple Carplay and Android Auto
Camera details
Reverse camera
Heated seats & steering wheel
Yes
Battery Warranty
3 Years or 36,000km whichever occurs firs
Warranty
30 day return policy, with 6 months mechanical warranty
Our Good Car Co guarantee
Includes:
Tested Battery
Less Than 60,000 Kms
2 Years Or 24,000 Kms Battery Warranty
Social Enterprise
We exist to decarbonise transport and build community. As a social enterprise we are committed to

- Providing extensive community education materials on transitioning transport.
- Only investing in projects towards a zero emissions future; and
- donating a portion of our profits towards community-based climate action







The Good Car Guarantee
We take care of the whole of the vehicle importation process including quality checking and compliance, so you can be sure your car will be of the highest standard.

We guarantee that you will love your new electric car.

If you decide that your purchased EV is not right for you, you can return it to us for a refund, within 30 days of delivery.





High Quality, Affordable EVs
We know a major barrier for many Australians in making the switch to electric is the upfront cost of a brand new electric car.

Our solution is to source quality pre-owned electric cars from Japan and the UK.

All imported vehicles come with English language conversion of dashboard and headset plus a brand new 10Amp home charger cable and adapter.

We also offer access to new Australian EVs at national fleet prices!