The Process (for used cars from Japan and UK)
This special order process is designed to be the fairest and most affordable way for you to own a quality-assured EV. Hundreds of bulk-buy participants have used this method and are now quietly going about their business, emissions-free. Now we've opened up special orders to individuals. So, if you don't see a stock car that you like or if you want to save some money, read on...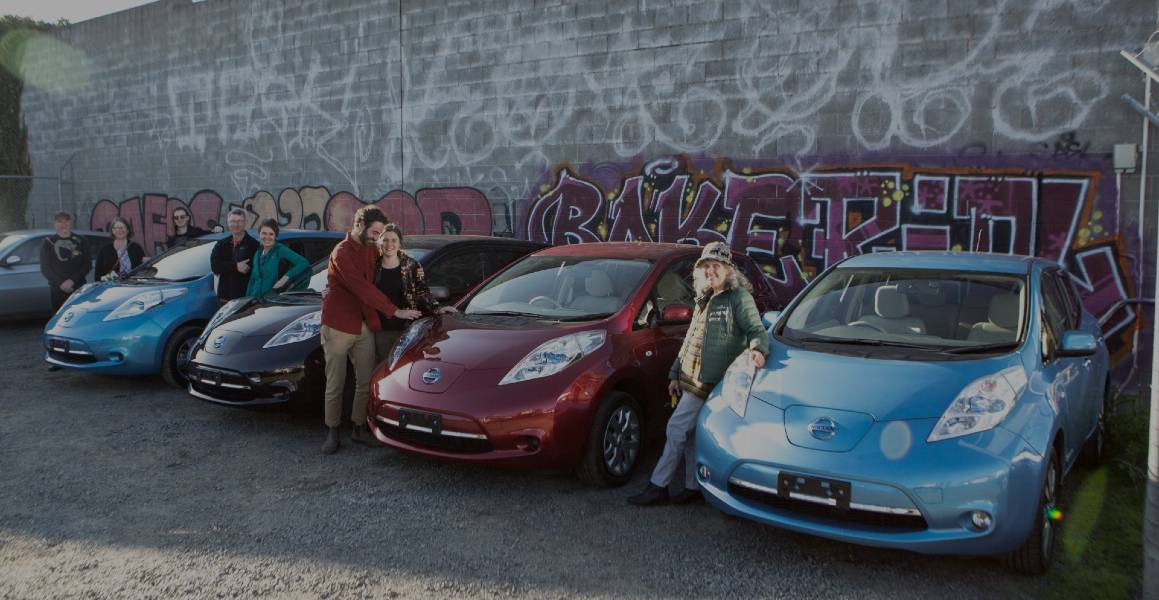 Learn
While we do want you to buy a Good Car, we'd be just as happy if you bought a good bike or good shoes. The goal here is to reduce your emissions. For those times you do drive, we offer you the option to drive electric.
First and foremost, we want you to help you to make a well-informed decision. We want to ensure that the car you choose will meet your needs, and we aren't interested in up-selling to something excessive. If you get stuck or would like someone to speak with, please get in touch (info@goodcar.co or 03 6121 4624).

The most important thing in buying an electric car, is the battery. You can go further with a bigger battery, but they cost more and buying a big battery when you don't need it is probably not the best use of resources. Consider how far you need to drive on a daily basis, then give yourself a buffer to allow enough range to meet the additional trips you might need to do.

Some lateral thinking around the trips that you make once or twice a year could save you thousands of dollars If you only need a small battery for most of your driving, maybe you could set aside a small holiday fund used to rent a car, or you could set up a car share with a neighbor or friend.

You will find a great range of videos and information here.


Decide and Commit
Once you've decided on your range needs, click here and select the vehicle of your choice. Once you've completed your details, we will send you:
A contract, directly from our document management software "HelloSign"


A Milestone 1 invoice, directly from our accounting software "Xero"
Our contract is for us to be your Import Agent to import you a car. It sets out that we have permission to do all the steps to bring you a car from overseas. The contract also sets out an arrangement whereby we reimburse you if we purchase a car cheaper at auction. If we save on the "car price FOB" then we reimburse you in Milestone 2. This is your reward for putting your money into buying the car.
Your milestone 1 invoice covers the maximum forecast cost of your car at auction, plus some freight charges. This amounts to roughly ⅔ of the total delivered-car price. The reason we do this is that we are a small social enterprise that doesn't have a lot of money to buy cars in advance of selling them. Asking you to pay upfront for vehicle cost is the only way we can empower communities to take the rapid action required to decarbonise.

If you want to take a deep dive into the detail of the agreement, check out our Disclosure document (covers topics like the vehicle trim) and the Warranty documents.
Once you've signed your contract and paid your invoice, we will start scouring the world for a car that meets our stringent quality standards.

Buy
We buy cars from vehicle auctions overseas. We really believe in honesty and integrity, so we do more thorough checks than most. We have stringent battery and mechanic quality requirements and we inspect each car individually before deciding to buy one. When we find the perfect car for you, we place a bid and wait to hear the good news.

Congratulations - your car is on the way! We send you photographs and all the details so you can show it off to your friends and family. Details include the Vehicle Identification Number - your car's unique ID number. Once you get the car details, you can still opt-out - just let us know as soon as you can.


Shipping
Amongst a raft of bureaucracy, we arrange to ship your car to Australia and get it delivered through customs. We also:
Thoroughly clean the vehicle inside and out

Upgrade the dashboard and vehicle headset from Japanese to English


Buy and provide an Australian compliant car charger (240V/10A)


Keep you updated with email updates along the way

Invoicing: milestone 2
At this point, you've already received and paid your first (milestone 1) invoice. At this later stage of the delivery process, we'll issue you a second, and final, invoice. This cover costs for local trucking, compliance costs, servicing fees, roadworthy inspections, quality assurance checks etc.
There may also be a reimbursement. This is because sometimes, at auction, we win cars cheaper than the maximum contract price that we quoted you. If we save any money, we give this back to you, in full, credited against your milestone 2 invoice.

Delivery
We arrange for the car to be trucked to your local area. We try not to increase pricing but if you live in a regional area, we may have to add a delivery charge - we only do this if we really have to and we do not apply an additional charge.
The car will be inspected by a local mechanic who will provide a roadworthy certificate, required for you to register your car.


Handover
Now it's over to you! Your local mechanic will call you to arrange a time for collection. Organize your insurance and then you'll need to take your car for registration, fill in some paperwork and pay for registration and stamp duty, if applicable in your state. More and more states are offering incentives for EV owners, so search the inter-web and see how your state government is incentivising the clean-transport revolution. We'll provide an email with state-specific details closer to the handover.
You can then drive away, emissions-free!

How long does this all take?
There are some administrative delays currently increasing the forecast delivery time to 6 months from vehicle purchase in Japan. We will do everything we can to deliver your car as soon as possible, especially as new regulations governing vehicle imports to Australia are fully implemented and properly supported. If there are delays we will keep you updated and we will be working as hard as we can to get you your car as quickly as possible.

Ready to go?
If you're ready to place an order, click below.
If you have any suggestions, questions or comments, please contact us via email: info@goodcar.co.

Change of plans?
If this is not for you, we often have cars available, so regularly check out our website here. As soon as you see the one you want, be quick to get in touch.

If you have any questions, we're here: info@goodcar.co T: 03 6121 4624.