We're on a mission to help 100 Sydney North households switch their car to electric
We are SUPER excited to be collaborating with Zero Emissions Sydney North and other local sustainability organisations to make this happen!
The 100 EV Challenge gives you great benefits when you sign up
⚡ Secure an affordable EV now with as little as $200 deposit.
⚡ Receive a special promo code for $1000 off the purchase of your new Good Car Co. EV before 22 October 2023.
⚡ Good Car Co will donate $300 for every car purchased through this Challenge, to Zero Emissions Sydney North to support their climate action.
⚡ 100 people or more purchase an EV through the Challenge and each new owner will receive a $500 EV Charge Card when
(equivalent to approximately 4,000km of free driving!).
ALSO
⚡ Every Goodcar comes with 12 months NRMA Roadside assist giving you 12 months of National coverage.
⚡ Every Goodcar comes with our Good Car Guarantee
Good Car Co. is all about affordability and access to EV's
The Good Car Company is a Social Enterprise focused on decarbonising transport. Our aim is to put EVs within reach of regular Australian families to accelerate EV uptake.
Our range of high quality affordable EV's continues to grow with cars starting from under $20,000!
You could have your EV in the driveway within weeks!
These cars have passed the quality and compliance checks and ready for delivery to Sydney driveways in weeks
Register now and be part of the Sydney North movement.
We're helping 100 Sydney North households transition their driving to electric in the next six months.
That's 260 tonnes of carbon emissions avoided, every year.
Register here for info, events, test drives and affordable EVs.
The 100 EV Challenge
Register your interest here and receive:
All your questions answered about owning & driving an EV

A $1,000 Voucher to apply to Good Car Co.'s EV Marketplace

Info about our new EV Novated Leases

Test Drive opportunities

Information about our EV Finance Partners

And more.
Register Your Interest Now!
Register for the 100 EV Challenge Here
We also offer Novated Leasing that could save you thousands on tax!

Your new EV could be tax free and save you thousands through the latest benefits found in Novated Leasing!
New tax laws now introduced mean that Electric Vehicles (EV's) priced under $84,916 are now 100% exempt from Fringe Benefits Tax (FBT).
With these new changes to tax laws and current tax levels, its another way EV's become more affordable and achievable for many more Australians
Savings for your hip pocket :)
An EV can save you over

$1,237

in fuel costs alone, every year!
Wondering how much you could save overall by making the switch to an EV?
Answer these 7 quick and easy questions to find out with our Good Car Co. EV Savings Calculator
The EV savings calculator is of course an indicator only and will vary on your actual lifestyle and costs over time.
Dive into zero emissions driving and switch to an electric car.
Did you know the average household produces 11 tonnes of CO2 per year. Petrol vehicles account for 69% of this.
Switching to an EV is real impact which is why we want to make it as easy a decision for as many people and families as possible!
By taking this one single and important action, you will be removing 2.6 tonnes of CO2 from your household's carbon emissions every year. Even more if you already have solar!
For every 20 cars sold, this means we will collectively be removing more than 50 tonnes of carbon emissions from our earth's atmosphere EVERY YEAR.
We're committed to delivering you a high quality electric vehicle. Every car we import undergoes extensive quality assurance and is backed by our Good Car Guarantee no matter what the price:

✅ 7 Day return policy
✅ Rigorously tested battery
✅ Low mileage
✅ Battery Warranty* and 6-month Mechanical Warranty
✅ 12 months road side assist with NRMA
✅ 10A portable charger provided with every car.
✅ Ongoing support. We will help you with any queries or issues that may arise!
*valid for 3 years on Nissan Leaf ZE1 models, 2 years on AZE0 30kWh models and 6 months for AZEO 24kWh models.
Brighte
We've partnered with Brighte to finance your next Good Car Co electric vehicle.
Brighte helps Aussies finance their sustainable home upgrades, including solar panels, home batteries and sustainable products around the home like electric stoves.
Register your interest today:
Plenti
Plenti has partnered with The Good Car Company, to help more Australians access EV financing through their fast, convenient and all-digital process.
Plenti's EV finance solutions and attractive rates make the upfront cost of EVs more affordable, helping Australian consumers to transition more rapidly to EV ownership.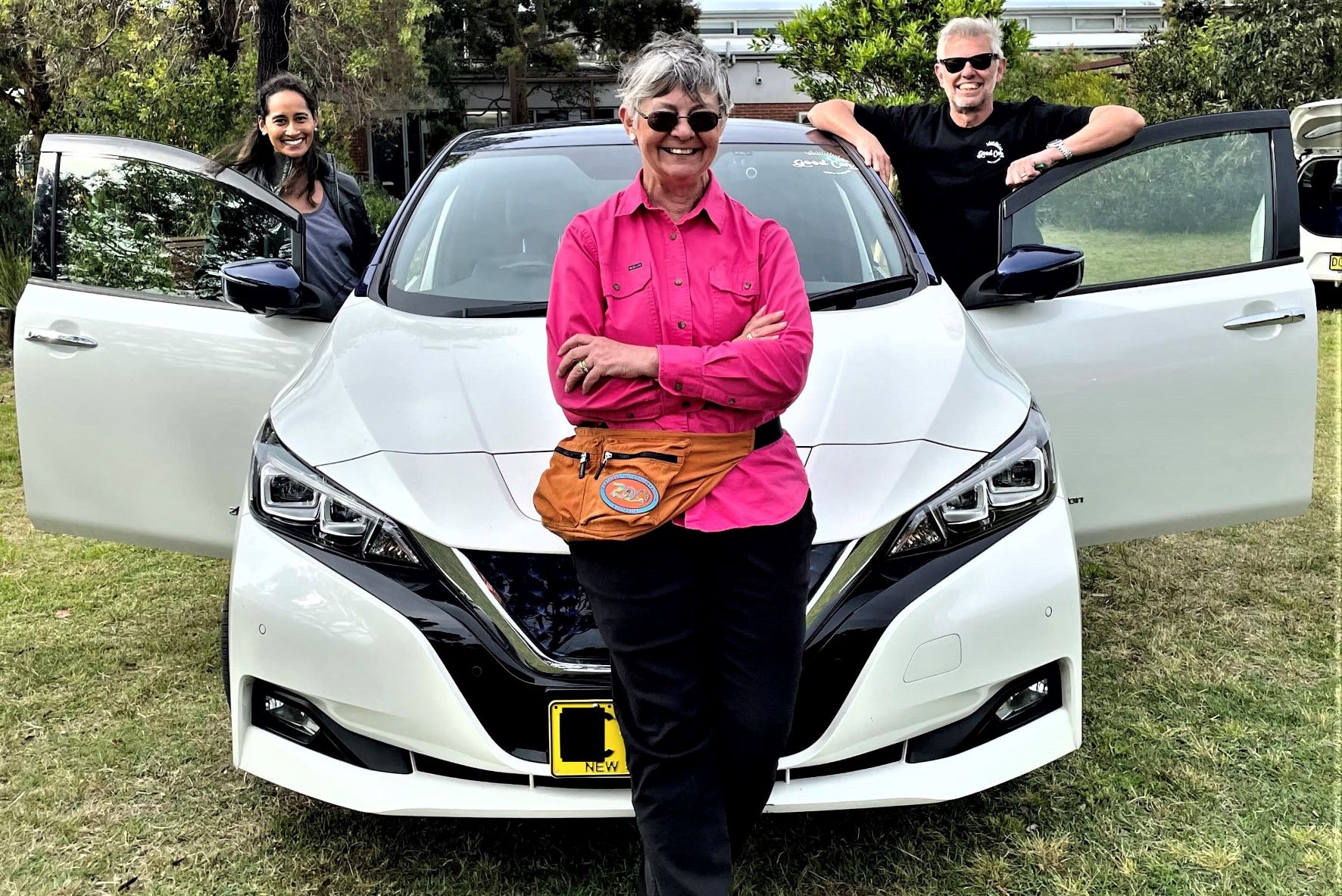 Speak to one of our friendly expert team members
Call 03 6121 4624 Monday to Friday 9am - 5pm or email info@goodcar.co. Alternatively you can click the button below to request a callback from one of our team.