December EV Offer
Decarbonise your transport and h
ead into 2023 taking real climate action
Buy a Good Car Co EV and receive a $500 EV Charge Card equivalent to 4,000km of driving AND we will also donate $500 to Seed (Australia's first Indigenous youth climate network) on your behalf.
Offer expires 5th January 2023

Want to make the single biggest change to your household emissions before the end of year?
The Good Car Company is Australia's largest importer of second-hand electric vehicles (EVs). We are putting EVs within financial reach of regular Australian families.
We want to help you remove transport-related carbon emissions from your household. And of all the things that create carbon emissions in your household, it's your petrol car that's the biggest polluter.
Our biggest shipment ever of high quality affordable EVs is on its way. Cars start from $27,990! You can view the range of affordable EVs below.
Switching to an EV saves 2.6 tonnes of CO2 per year!

1
Dive into zero emissions driving and switch to an electric car.
The average household produces 11 tonnes of CO2 per year. Petrol vehicles account for 69% of this.
By switching to an EV, you will be removing 2.6 tonnes of CO2 from your household's carbon emissions every year. Even more if you already have solar!
For every 20 cars sold, this means we will collectively be removing more than 50 tonnes of carbon emissions from our earth's atmosphere.
Not only that, but everyone who purchases a Good Car EV with this offer will receive a $500 charge card worth approximately 4,000km AND we will donate $500 to Seed on your behalf.
Our special offer to you
⚡ Help us get 50 tonnes of CO2 off our roads.
⚡ Never visit a petrol station again!
⚡ 93% cheaper driving when charged by the sun3
⚡ Get your first 4,000kms of driving free with your $500 EV Charge Card*
⚡ We'll also donate $500 from every car sale to Seed, Australia's first Indigenous Youth Climate Action Group, on your behalf.
*assumes a fast charger price of $0.60 per kWh and EV efficiency of 20kWh per 100km.
Watch our Online Q&A on 'All Things EV'
We were thrilled to have such a fantastic turnout for our Online Q&A. Watch the presentation and Q&A, which answer so many of our most frequently asked questions, below:
What our Good Car Co. customers say...
""They did everything, kept us informed, answered all our questions on time. It was like buying a new car. I'd certainly recommend going for Good Car Co. Amazing amazing company, very honest and very down to earth is what I was looking for no second-hand crappy car salesman.""
"We're both very grateful to Good Car Co for showing us that it was possible to get an EV in our budget, and will be happy refer you to anybody that shows an interest in decarbonising their transport."
""It's very smooth to drive, its just fantastic. Takes less than $500 a year to run versus our old petrol car which was around $2,000-$3,000 per year.""
Just some of the cars we currently have on offer
2017 Nissan Leaf AZE0 30 kWh
122-150 km (highway/town)

Google built in and Apple CarPlay

Antarctic ice with "aerostyle" bodykit and rims
$27,990 plus on-road costs
2017 Nissan Leaf ZE1 40 kWh
198-234 km (highway/town)

Interior and exterior: Great condition.

Eco-mode, B-mode regeneration and e-pedal one foot driving
$38,390 plus on-roads costs

An EV can save you over

$1,237

in fuel, every year!

Below is an annual fuel cost comparison between a petrol and electric vehicle. If you include servicing costs, the savings would be even greater.
Assumptions: Compares 14,000km of driving per annum between a Nissan Leaf with late model Toyota Corolla (6l/100km). Assumes a petrol price of $2.00 per litre, off peak power at 19c/kWh and Solar Feed In Tariff 8c/kWh
Affordability and Quality is what makes us the Good Car Co.
We're committed to delivering you a high quality electric vehicle. Every car we import undergoes extensive quality assurance and is backed by our Good Car Guarantee:

✅ 7 Day return policy
✅ Rigorously tested battery
✅ Low mileage
✅ Battery Warranty* and 6-month Mechanical Warranty
✅ 12 months road side assist with NRMA
✅ 10A portable charger provided with every car. Plug in and drive away.
✅ Ongoing support. We will help you with any queries or issues that may arise!
*valid for 3 years on Nissan Leaf ZE1 models, 2 years on AZE0 30kWh models and 6 months for AZEO 24kWh models.
Want to learn more about owning an EV?
Love the idea of owning an EV but unsure of how it works? We've broken down the myths and frequently asked questions - from charging, driving range and batteries to maintenance and more, into easily digestible videos in our resources section. Simply click on the button to learn more.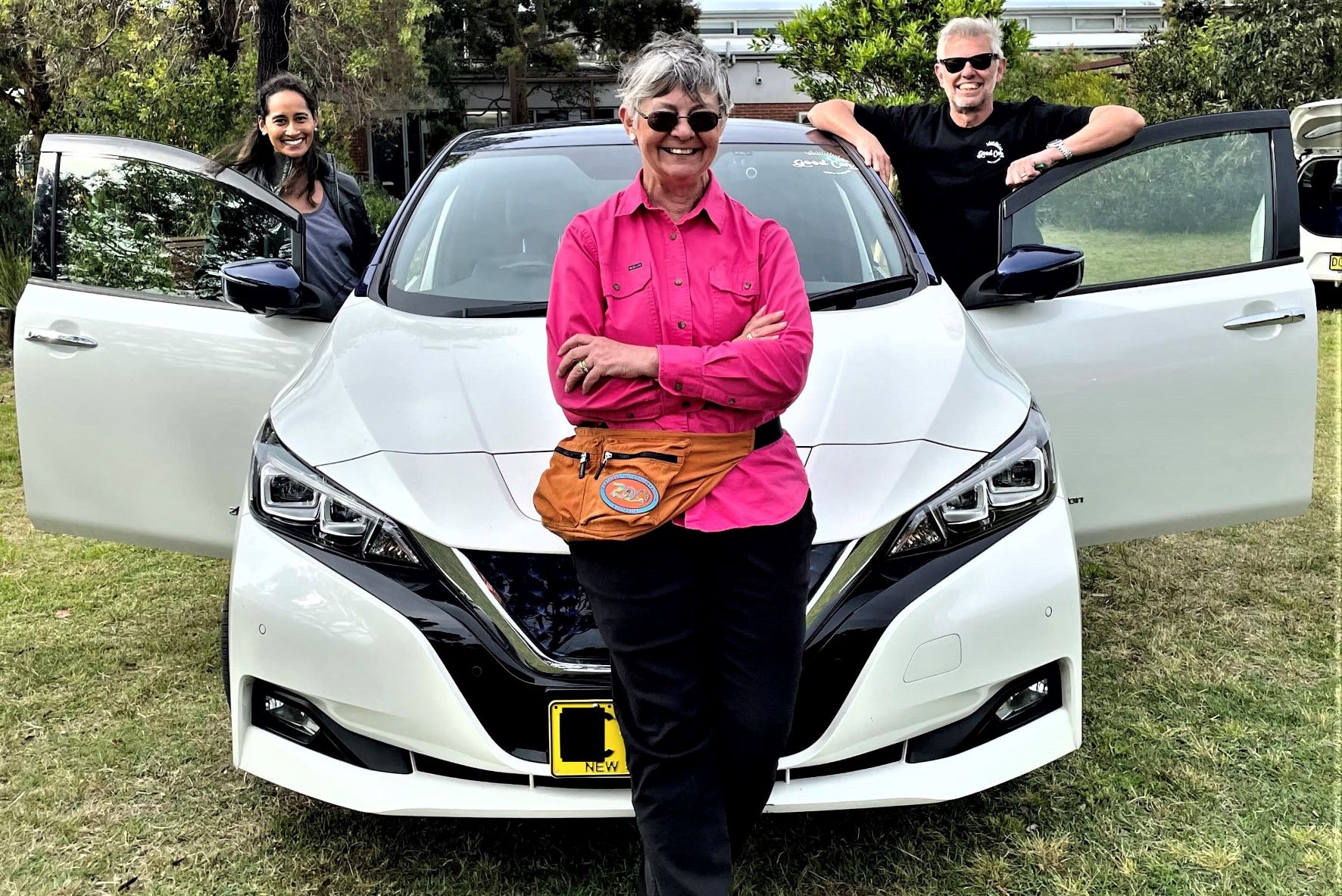 About Seed
Seed is Australia's first Indigenous youth climate network.
They are building a movement of Aboriginal and Torres Strait Islander young people for climate justice.
Their vision is for a just and sustainable future with strong cultures and communities, powered by renewable energy.
Climate change is one of the greatest threats facing humanity, but we also know it is an opportunity to create a more just and sustainable world.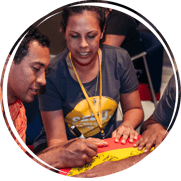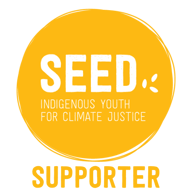 Speak to one of our friendly expert team members
Call 03 6121 4624 Monday to Friday 9am - 5pm or email info@goodcar.co. Alternatively you can click the button below to request a callback from one of our team.