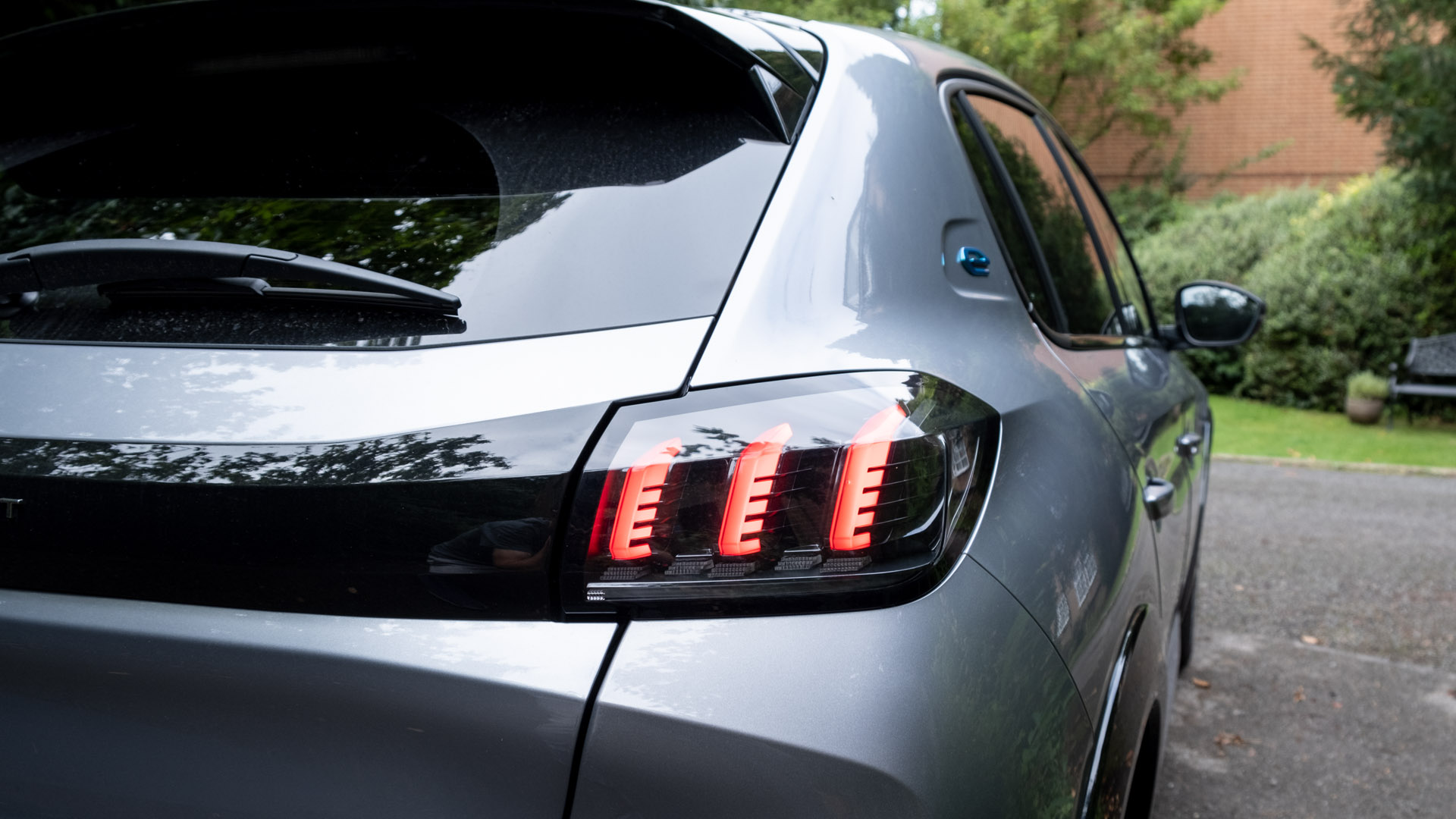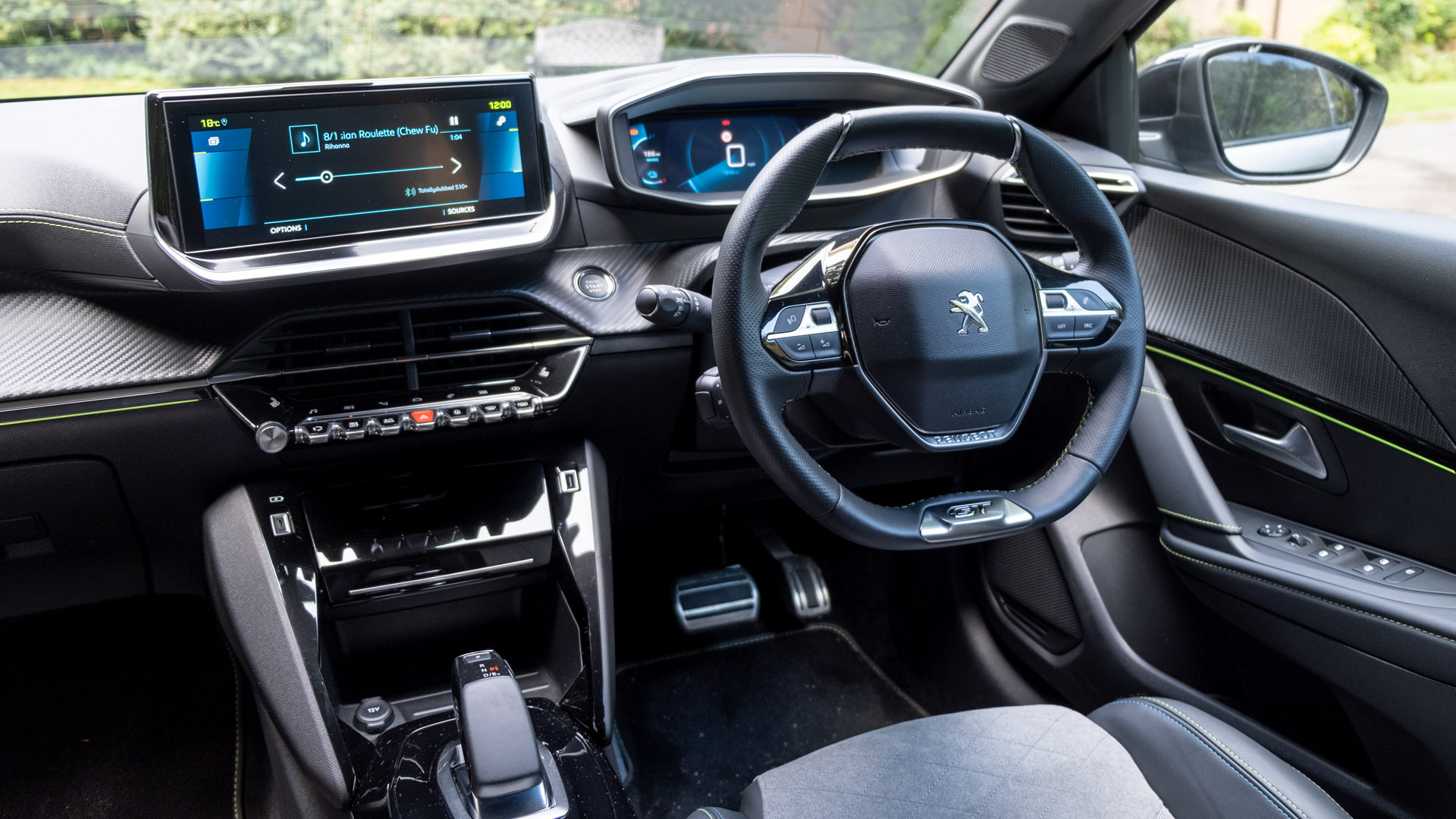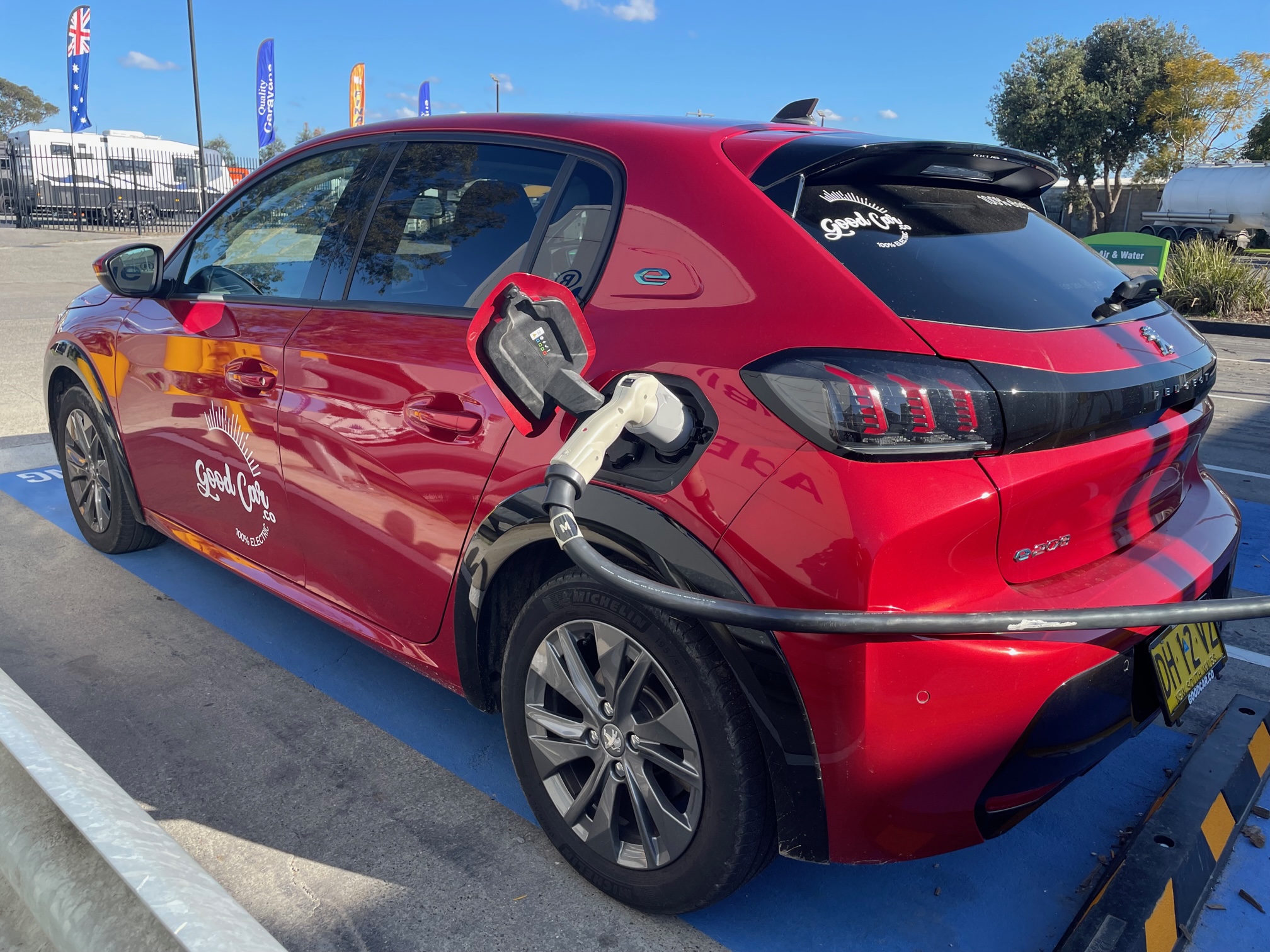 The Peugeot e208 small, zippy and 100% electric!
we love our smallest member of the goodcar family, and you will too!
Earlier this year we welcomed the Peugeot e2008, and now we are also bringing along it's little sister the e208, the first in Australia!
It's small in size (great for small parking spaces), however it's full to the brim with features, including up to 385km range (city), a sleek and sporty interior, funky and easy to use 3D dash and great safety features.
We have two trims available - the Allure which includes fancy automatic windscreen wipers, a reversing camera, automatic air conditioning and leather effect upholstery. For even more, upgrade to the GT Trim for a 10-inch touchscreen system in the centre console, flash 17-inch alloy wheels, a diamond black roof, smartbeam assist LED headlights, a frameless electrochrome rear view mirror, customisable ambient interior lighting (change it to your mood or your favourite colour!) and lots more.
Overview of Peugeot e208
Small but mighty! Here are some of the technical details
✔ 50kWh battery size with a zippy power output of 100kW
✔ Type 1 AC and ChAdeMO DC charging ports
✔ We think the real world range of the car is 403km city, 247km highway and 308km in combined driving. This range is based on the EV database and de-rated 5% to account for the age of the vehicle, and Joe from our Logistics department cruising the streets of sunny Newcastle!
✔ Eco, Normal and Sport driving modes, B Mode (B Mode engages the maximum level of regenerative braking, feeding energy back into your battery so you can go further on a single charge)
✔ Adaptive Cruise Control and blind spot alert in side mirrors
And some of the fancy stuff
✔ 10 inch screen with Apple Car Play, Android Auto, heater controls
✔ 'i-Cockpit and 3D instrument' display
✔ Panoramic Sunroof with tinted glass and black out blind
✔ Heated front seats
✔ Push button start
✔ Hands free locking and unlocking
✔ Reversing camera with birds-eye view
✔ Shiny alloy wheels
Measuring up the e208
✔ Height: 1430mm
✔ Length: 4055mm
✔ Width: 1745mm
✔ Ground Clearance: 119mm
✔ Cargo Space: 311 litres with the rear seats up, 1106 litres with the seats folded down
Trip Planning in your e208
Information and tips for charging your e208
It's pretty important to know how and where you will charge your electric car. Charging at home is the most convenient, cheapest, and the best approach for your battery. It's like charging your mobile phone. When you get home, just plug in your car and in the morning it will be charged and ready to go! The other essential charging infrastructure is the DC fast-chargers. These enable longer trips and are part of a growing network. See this website for a map of charging locations and this website, where you can plan your trip between charging stations.
Please note: Our e208 are imported from Japan. As such they feature a ChAdeMO DC fast charge port and the J1772 (Type 1) plug.
"Plugshare": Find all the chargers in the world!
"A Better Route Planner" is awesome
Home charging - Type 2 charger