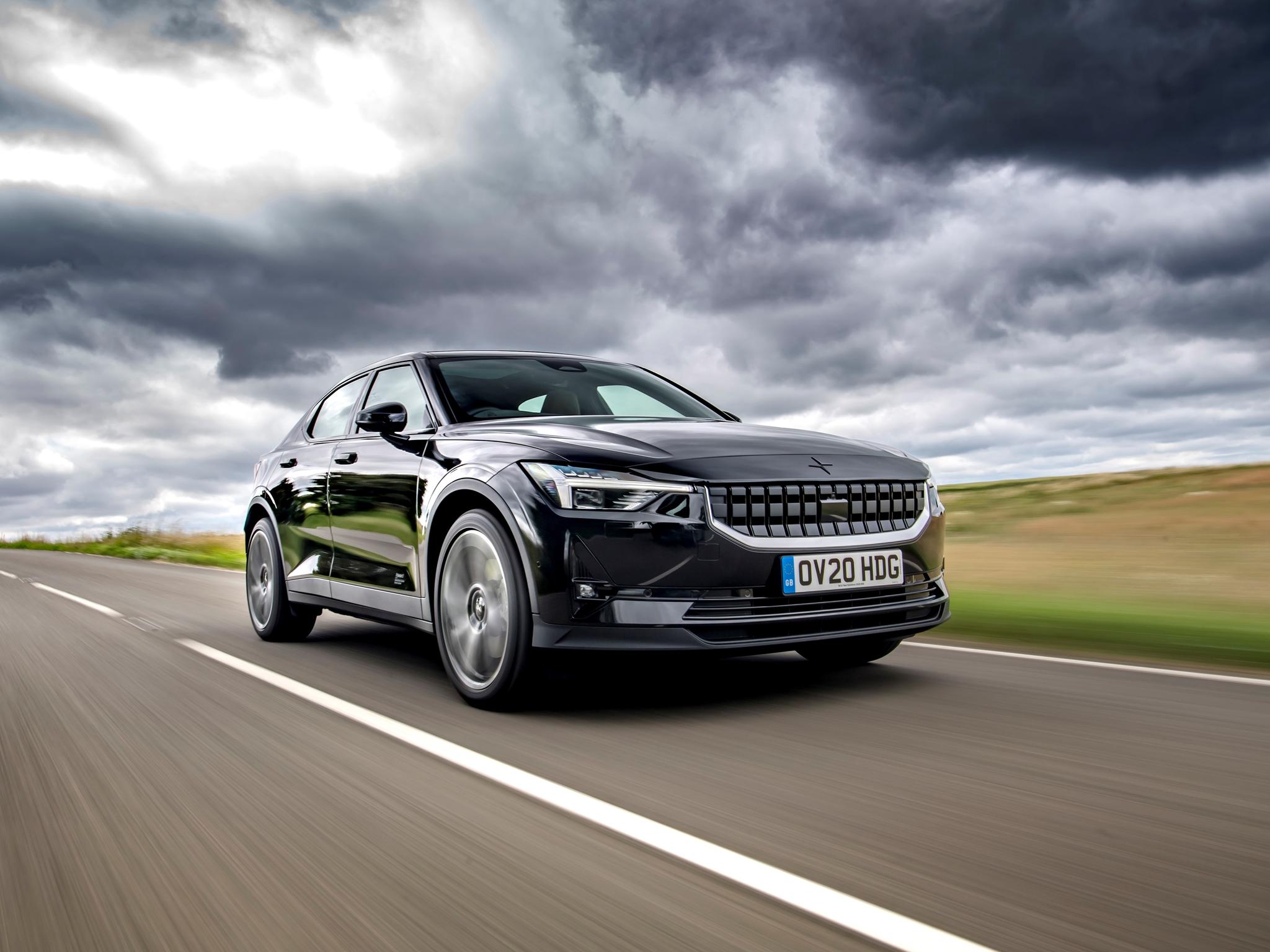 Polestar 2 | Novated Leasing
The Polestar 2 is an awesome EV that combines sophisticated Swedish design, great sustainability credentials and an awesome driving experience.
The Polestar has so many features we have been looking for in an EV. Our top five features are:
1

Awesome long range up to 540km (WLTP*) - hello roadtrip.

2

Award winning design. We love the "Tron" like vibes in the rear tail lights ;)

3

It has a real world tow rating of 1500kg braked - Say yes to camping!

4

Sustainable focused manufacturer, from design, batteries, climate goals and life cycle tracing

5

Great connectivity with Google infotainment built into the car (yep)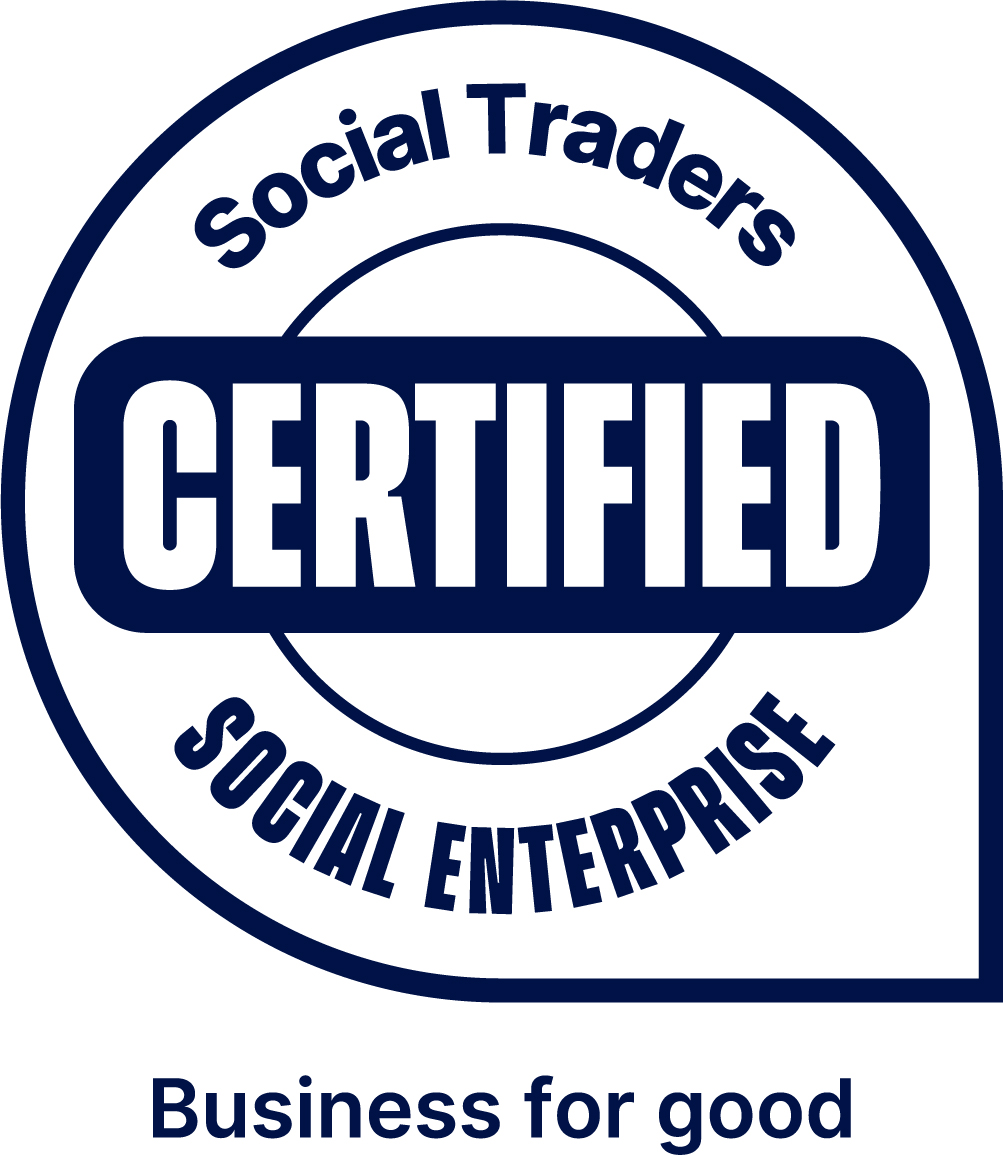 Social enterprise working for climate action
The Good Car Company is Australia's first (and only) Car Trading Social Enterprise (Social Traders certified official). Every car is climate action and 50% of our profits support climate action.
Calculate how a Polestar 2 + Novated Lease can save up to $10,000 P.A.**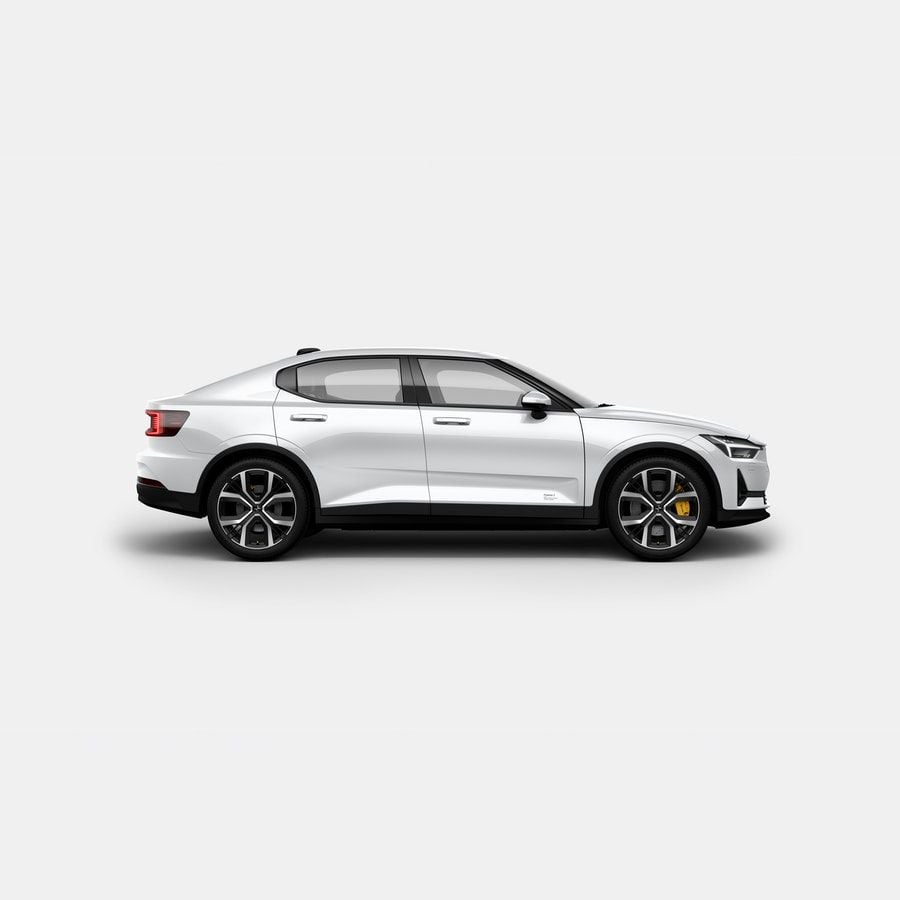 Standard range + single motor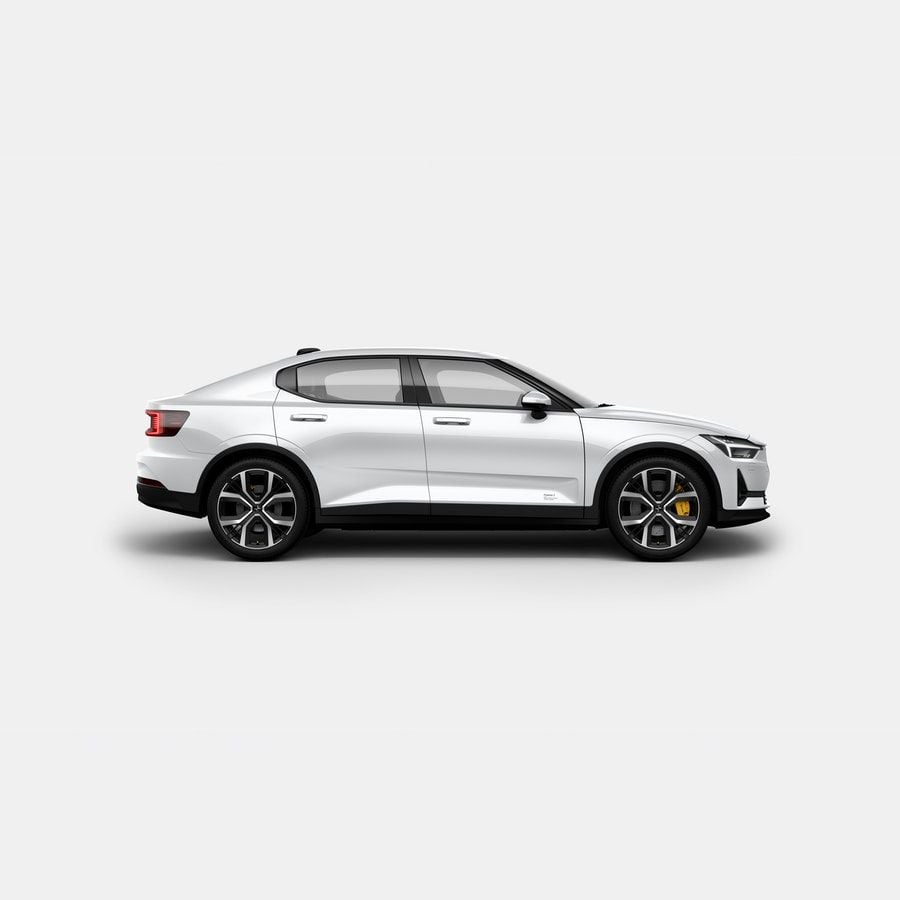 Long range + single motor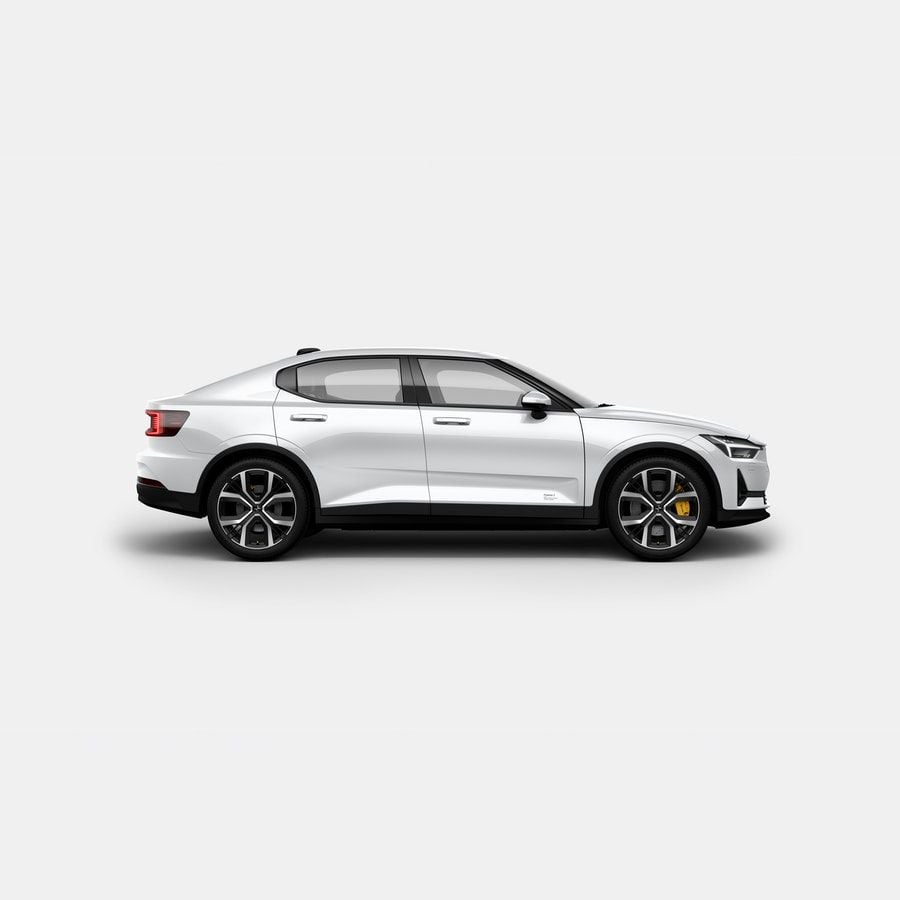 Long range + double motor
*About EV range
We quote the EV range based on a standardised test cycle called "WLTP". Real world ranges may be higher or lower depending on driving style, terrain or weather.
Standard Features
The Polestar 2 is new to the Australian Market. All models feature:
✔

LED headlights




✔

Retractable Mirrors


✔

19 inch sweet rims


✔

Intuitive car software


✔

Heated front seats


✔

Android Auto


✔

Regenerative braking options


✔

A very big screen in the centre console with manual knobs for aircon and audio system
✔

Built in Google Infotainment system
✔

Semi electric drivers seat with four way lumbar support
✔

A 7-metre AC charging cord for normal outlets
Two motors! What!
Yes the Polestar 2 can be configured with two motors, powering the front and rear wheels. Why you may ask? Because you get double the power and O-100km/h in 4.7 seconds. Thats very, very fast.
Big or bigger battery!
The Standard range vehicle comes equipped with a 69kWh battery to enable 470km of driving range. If you want to launch into a massive roadtrip the 78kWh Long range model has a 78kWh battery that will give you a whopping 540km range (or 480km when combined with the dual motor variant).
Performance Packs - extra bling and things available!
Polestar is presenting a range of performance packs to bling up your ride. We think the base model has everything you need, however if you want to bling your thing, you can >
Pilot Lite Pack
Preventative, adaptive, aware. The Pilot lite pack further enhances the Polestar 2's advanced driver assistance features with Pilot Assist, 360º camera visibility and more.
Performance Pack
The Performance pack bundles a set of specialised handling upgrades, carefully selected and tuned for the Polestar 2 Long Range Dual motor. Add Brembo brakes, fancy suspension, 20" alloys and special edition gold seat belts!
Plus Pack - premium comfort
Harman Kardon Premium Sound for unparalleled acoustic performance. A full-length panoramic glass roof. Wireless phone charging and WeaveTech seats. The Polestar 2 Plus pack includes all the features that elevate the driving experience even further.
Leather seats + wood deco
If you want to double down on style add the Ventilated leather seats and reconstructed wood decor. Only available with the Plus pack
Choosing your packs
Goodcar.co supplies a range of pre-configured models. If you want a custom build get in contact to discuss.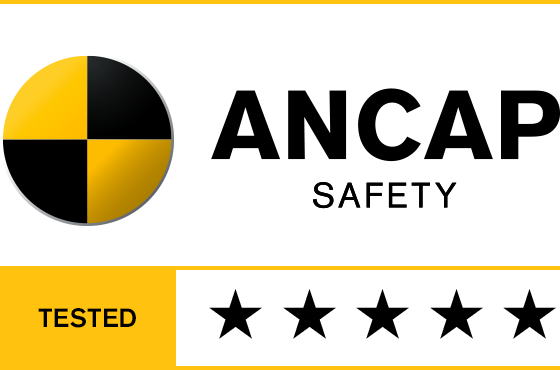 5 Star Safety
The Polestar 2 comes with an ANCAP 5 star safety rating (the best). It has 8 airbags fitted and has a whole bunch of built in electronic safety features including Autonomous Emergency Braking (AEB) with cyclist and pedestrian detection and steering assistance, Oncoming Lane Mitigation (steers the car back into its lane if you veer into the path of an oncoming vehicle), Run-Off Road Mitigation (steers the car back onto the road if it detects you'll veer off of it), lane keep assist, traffic sign recognition, driver attention monitoring, and a reversing camera with front and rear parking sensors. Rest assured driving a modern EV is a safe experience.
Service and Maintenance
One of the reasons you may decide to go with a Polestar is because they are backed with a full 5 years manufacturer's warranty with unlimited kms, and 8 year battery warranty. This should give peace of mind for hundreds of road trips! Like all EVs, the Polestar 2 is a mechanics dream. Fundamentally, there is a lot less things to go wrong. The engine is massively simpler than a petrol car, and there's no exhaust pipes, gearboxes, petrol tanks, timing belts, distributor caps etc etc to disturb your travels.
It's pretty important to know how and where you will charge your electric car. Charging at home is the most convenient, cheapest, and the best approach for your battery. It's like charging your mobile phone. When you get home, just plug in your car and in the morning it will be charged and ready to go! The other essential charging infrastructure is the DC fast-chargers. These enable longer trips and are part of a growing network. See this website for a map of charging locations and this website, where you can plan your trip between charging stations.
"Plugshare": Find all the chargers in the world!
"A Better Route Planner" is awesome
Home charging - Type 2 charger