In Partnership with

Proudly supported by the City of Darebin's Community Grants Program.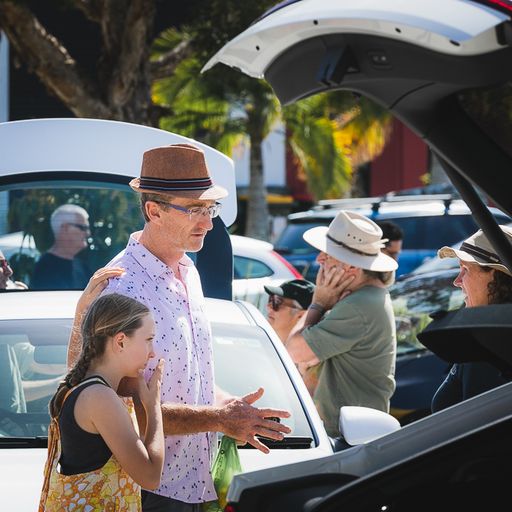 Darebin Electric Vehicle Bulk-Buy
The Good Car Company is proud to partner with Darebin Climate Action Now to deliver our Darebin EV Bulk Buy.
Northern Melbourne can play its part in the movement to decarbonise transport, by taking public transport, active transport and choosing an EV. Our Bulk Buy will help you do that, more affordably.
This is a fantastic program of information, test drives and events that:
helps you learn about EVs,

answers all your questions about batteries, charging, range and more,

and

gives you the opportunity to purchase an EV at bulk buy prices.
Whether you go for our awesome quality second hand Nissan Leafs, which we bring in especially from Japan, or one of our new EV models - we're committed to supporting your EV transition. Through the Darebin EV Bulk Buy you can save significantly compared to the price of a new vehicle.
Don't forget, this is a no-obligation program, so even if you register and don't buy an EV, you will learn a lot and will be better prepared for when you are ready to make the transition.
"Affordable" + "Electric Car" are words we have not been able to put together before. We are proud to be able to deliver a range of affordable electric vehicles to kickstart the decarbonisation of transport in north Melbourne, including:
Nissan Leaf AZEO 30kWh

Nissan Leaf ZE1 40 kWh

Nissan Leaf ZE1 e+ 62 kWh

Nissan E-NV200 van 2 seater and 7 seater 40kWh

Peugeot E-Expert van 50 kWh and 75 kWh

Polestar 2
Other benefits of choosing an electric vehicle through the EV bulk buy include:
Lower fuel costs, less maintenance and lower cost of living;

Access to affordable and quality electric vehicles;

Bundled deals for installing home charging;

Zero particulates and no fumes:

Avoid service stations, holiday price gouging & oil wars; and

Great driving experience.
We would love to have you on board! Register today to receive all our info and invitations!
What happens when you register?
Community Campaign
We welcome you to the bulk buy with a series of emails designed to help you make an informed decision. We arrange events, test drives, video content and send you a plethora of information via email. We will be launching with a Show and Shine at a venue TBC in early November.
Order a car
Toward the end of the Bulk Buy we invite you to choose your EV from our published range of available vehicles and provide you with your Good Car Community Voucher to apply at purchase. Our team buys the best electric cars and arranges shipping to Australia and we then make sure your car is ready for you.
Delivery
Darebin and surrounding areas get an influx of 100% electric cars, as we deliver your EVs. You can show off to your friends and drive away emissions-free.
Some of Our Bulk Buy Car Models
We are presenting a range of 100% electric cars including Nissan Leafs, Peugeot E-Expert,
Nissan E-NV200 and Polestar 2.