SHASA Electric Vehicle Member Offer
Please register your expression of interest for the SHASA EV member offer
SHASA EV Member Offer
The Good Car Company has proudly partnered with the South Coast Health and Sustainability Alliance (SHASA) to provide people on the South Coast with a special offer on great quality Nissan Leafs that have low mileage and are imported from Japan, and Nissan and Peugeot vans imported from the UK - all with the right range for this region.
Who is the Good Car Company?
The Good Car Company exists to decarbonise transport.
Our goal is to accelerate the uptake of electric vehicles in Australia and in doing so, save thousands of tonnes of carbon emissions.
We do this by making great electric vehicles available more affordably and by partnering with communities and community organisations to give people the information and access to EVs they need in order to make their EV transition.
We are more than a car dealership, we are working as change agents. As a social enterprise, we are committed to investing in community EV education programs and carbon reduction advocacy. We are proud to be doing our part to transition to a sustainable future, one good car at a time.
What we're offering
We're excited to offer the SHASA community our EV Bulk Buy pricing on the 100% electric imported cars and vans currently available on our website. To find out more and view our available cars, please register your interest in the SHASA Member EV Offer below.
In the meantime, here's some great info about our incredibly popular pre-used imported Nissan Leafs, which all come with our Good Car Guarantee.
ZE1 40kWh
The Nissan Leaf ZE1 has a 40kWh battery and gives you a range of up to 240km. A budget friendly, spacious, 'go anywhere' EV capable of regular trips throughout the region, priced at around $40,000.
This EV is fully automatic with eco-mode, B-mode regeneration, e-pedal one foot driving and cruise control. It also has seat warmers!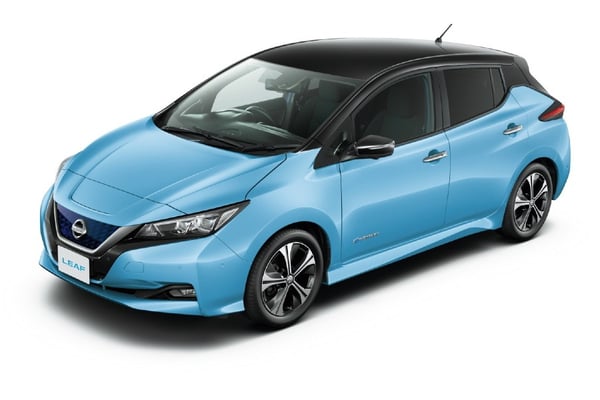 ZE1 e+ 62kWh
The 62kWh ZE1 e+ is the longest range Nissan Leaf available - up to 350km. It is the same size and shape as the ZE1, with a bigger battery and will get you easily around the region and state, priced at around $50,000+.
This EV is fully automatic with eco-mode, B-mode regeneration, e-pedal one foot driving and cruise control. It also has seat warmers!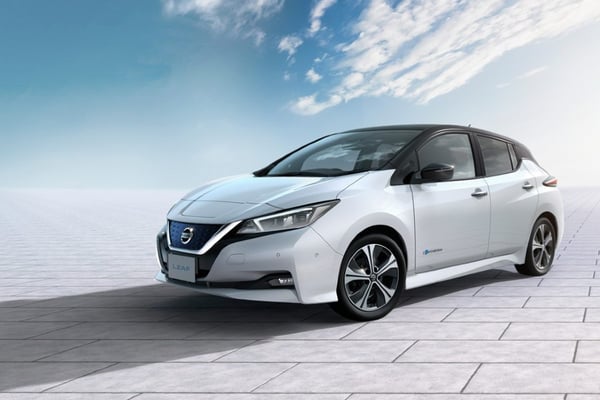 The Leaf ZE1 has been produced in Japan since 2017 by Nissan. The Leafs we carefully select from auction are low mileage and made from 2017 onward. The Leafs are one of the only EVs in Australia already set up for bidirectional charging and are inherently packed full of features that make your zero emissions driving experience not only comfortable and safe, but really enjoyable and fun!
For lots more details about the features of these awesome cars, plus info about charging, road trips and maintenance, it's best to register your interest so you'll receive our SHASA EV Member Offer emails.
Our Good Car process
The Nissan Leafs we purchase in Japan are quality, low mileage vehicles that we are confident you'll love. We do thorough vehicle condition checks before purchasing any vehicle in Japan. When we find a car that matches our stringent quality requirements, we buy it and go through the long supply chain process that enables it to travel from its location in Japan, to Australia, through customs, into a workshop and ready for registration. You won't need to do anything until the registration stage, but we always keep you updated with your car's progress.
The Good Car Co Guarantee
We take care of the whole of the vehicle importation process including quality checking and compliance, and warranty so you can be sure your car will be of the highest standard.

We provide a 7 day returns policy. If you decide that your purchased EV is not right for you, we will refund the vehicle cost.
Your Good Car Guarantee includes:
Battery test

Low mileage

Mechanical and condition inspection,

Australian road compliance as well as local roadworthy in your state or territory.

3 year warranty on the battery in Nissan Leaf ZE1 models.

6-month mechanical warranty.

Ongoing Good Car Co. support.

12 months roadside assist with NRMA with coverage anywhere in Australia.
We keep our prices low by selling low kilometre, pre-owned electric vehicles from Japan - and then we create even better offers through our community partnerships like this one!
By purchasing an electric car through the Good Car Co you can enjoy fun, clean and cost-effective driving while taking meaningful action to reduce your carbon footprint.
Ready to go electric? Register your interest below to receive all the details on our special offer to the SASHA community.